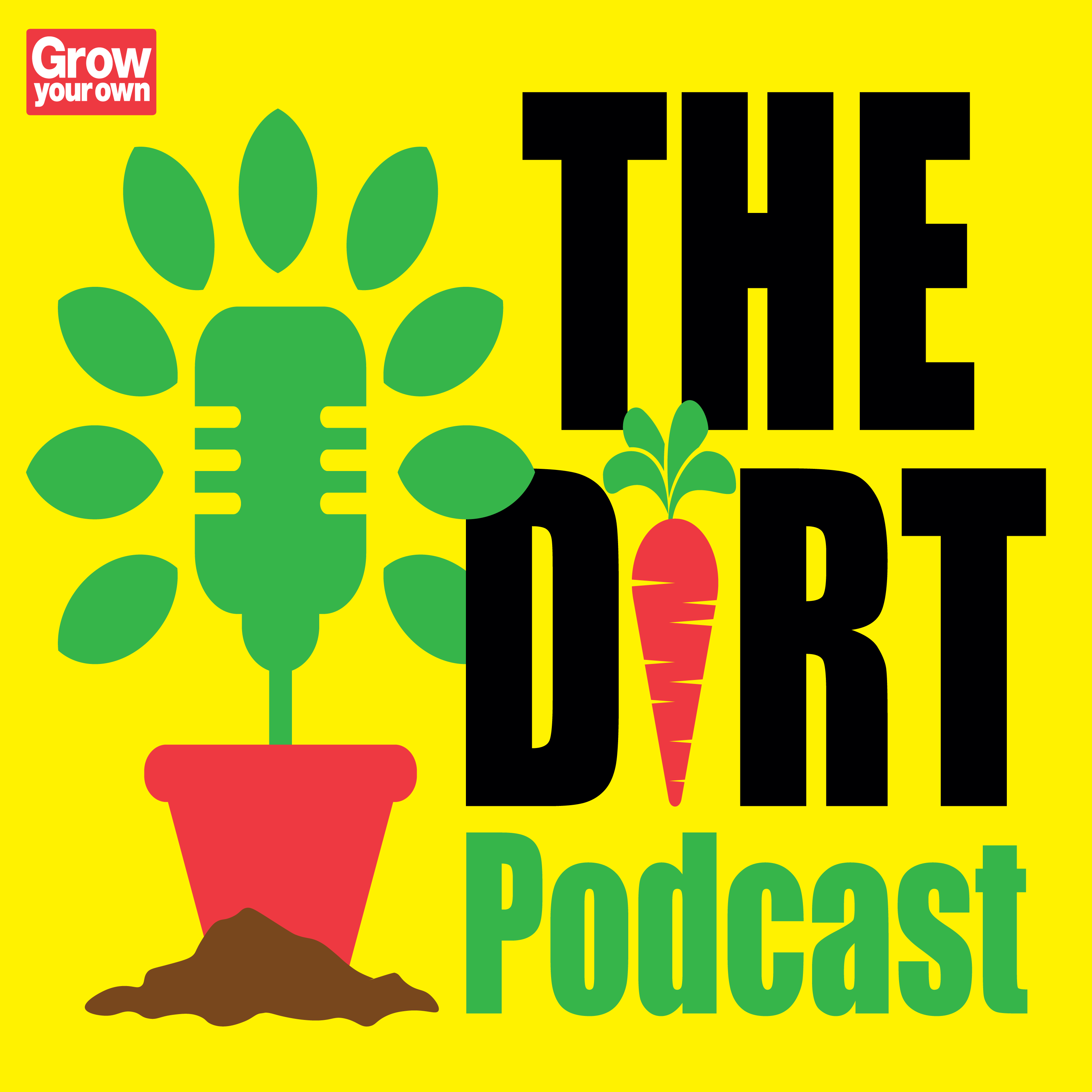 Garden writer Sally Nex drops by to tell us about her triumphant 8-foot tree chilli, some upside-down tulip bulbs that never gave up, and her best advice for low-carbon gardening if you're hoping to reduce your environmental impact this year. Plus Mike Bracegirdle, Category Manager at Marshalls Garden, reveals his advice for getting your tomato crop off to a flying start. 
🥕 Don't miss our special offer exclusively for listeners of The Dirt – you can get seven issues of Grow Your Own magazine for just £29.99 (that's £11.94 off!) by calling 0800 904 7000 and quoting 'GPOD7', or visiting http://www.growfruitandveg.co.uk/gpod7 – where you'll also find the full terms and conditions. 
🎙️ Could you be a future guest star of The Dirt? If you have some funny garden fails or easy growing hacks get in touch on thedirt@growfruitandveg.co.uk, or say hello on social media! 
ⓣ Twitter https://twitter.com/gyomag 
ⓕ Facebook https://www.facebook.com/growyourownmag 
ⓘ Instagram https://www.instagram.com/growyourownmag