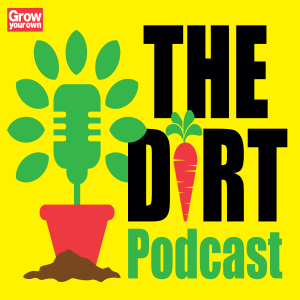 Thursday Mar 03, 2022
When it comes to growing, the Victorians really were ahead of their time, says Heidi Savage
Gardening is a process of trial and error, and Anglia Ruskin student and allotment gardener Heidi Savage fully embraces this fact. She shared fascinating findings from her research of Victorian growing practices on this week's episode, including how she implements these traditional methods on her own plot.
The Dirt is sponsored by Gardening Works. Visit gardeningworks.co.uk for more information on their product range. 
🥕 Don't miss our special offer exclusively for listeners of The Dirt – you can get three issues of Grow Your Own magazine directly to your door for just £12.99 (that's a saving of 38%) by calling 0800 904 7000 and quoting 'Grow 2', or visiting http://www.growfruitandveg.co.uk/grow2 – where you'll also find the full terms and conditions. 
🎙️ Could you be a future guest star of The Dirt? If you have some funny garden fails or easy growing hacks get in touch on thedirt@growfruitandveg.co.uk, or say hello on social media! 
ⓣ Twitter https://twitter.com/gyomag
ⓕ Facebook https://www.facebook.com/growyourownmag
ⓘ Instagram https://www.instagram.com/growyourownmag