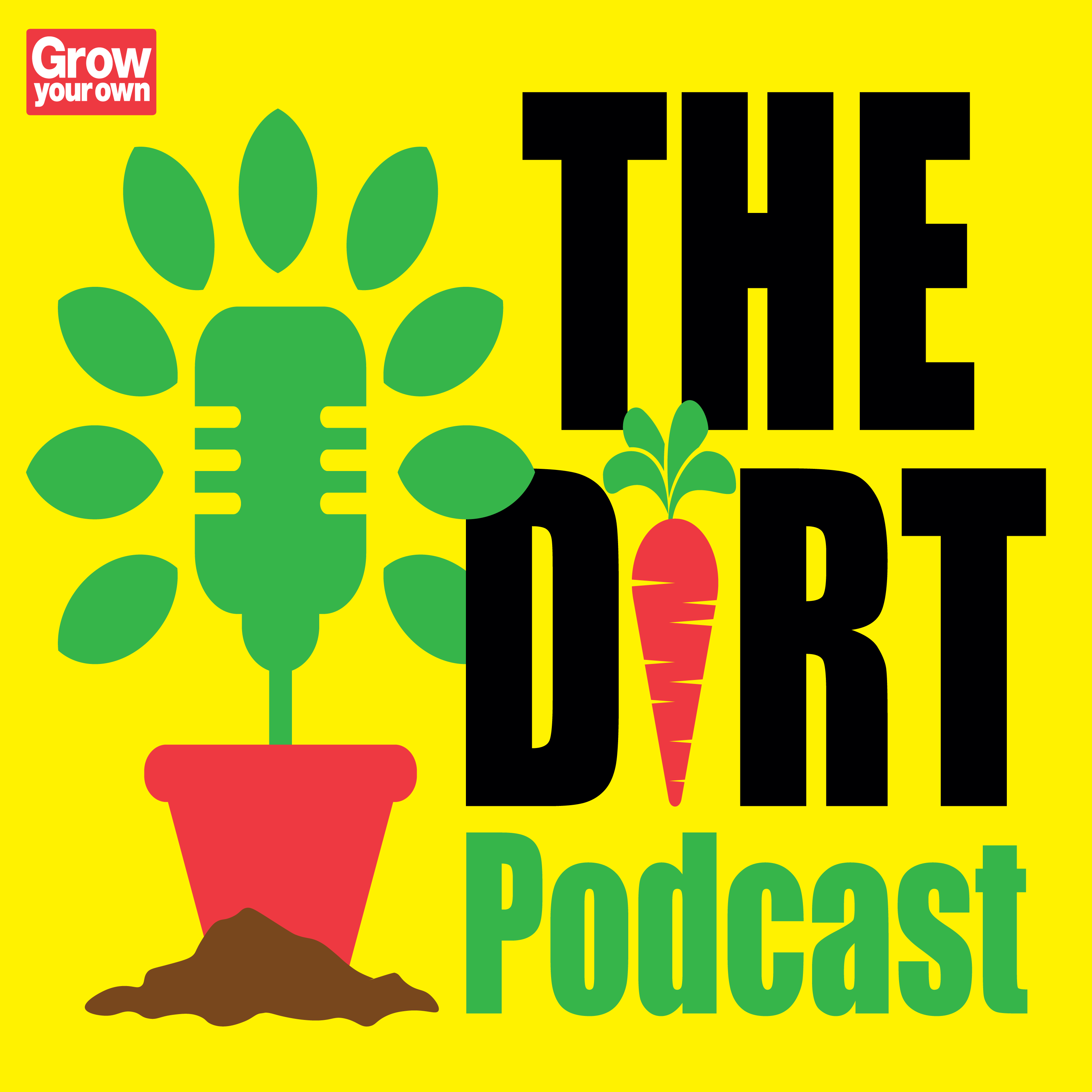 Grow Your Own Editor Laura welcomes her dad, Henry, to the podcast to chat about growing his favourite veg… and clumsy gardening fails! Plus the team discuss the latest in horti-couture, as modelled by gardening legend, Alan Titchmarsh – you won't want to miss it! 
🌱 Don't miss our special offer exclusively for listeners of The Dirt – you can get three issues of Grow Your Own magazine for just £6 by calling 0800 904 7000 and quoting 'PODG', or visiting http://www.growfruitandveg.co.uk/podg – where you'll also find the full terms and conditions. 
Could you be our next guest? If you have some funny garden fails or easy growing hacks get in touch on thedirt@growfruitandveg.co.uk, or say hello on social media! 
ⓣ Twitter https://twitter.com/gyomag 
ⓕ Facebook https://www.facebook.com/growyourownmag 
ⓘ Instagram https://www.instagram.com/growyourownmag